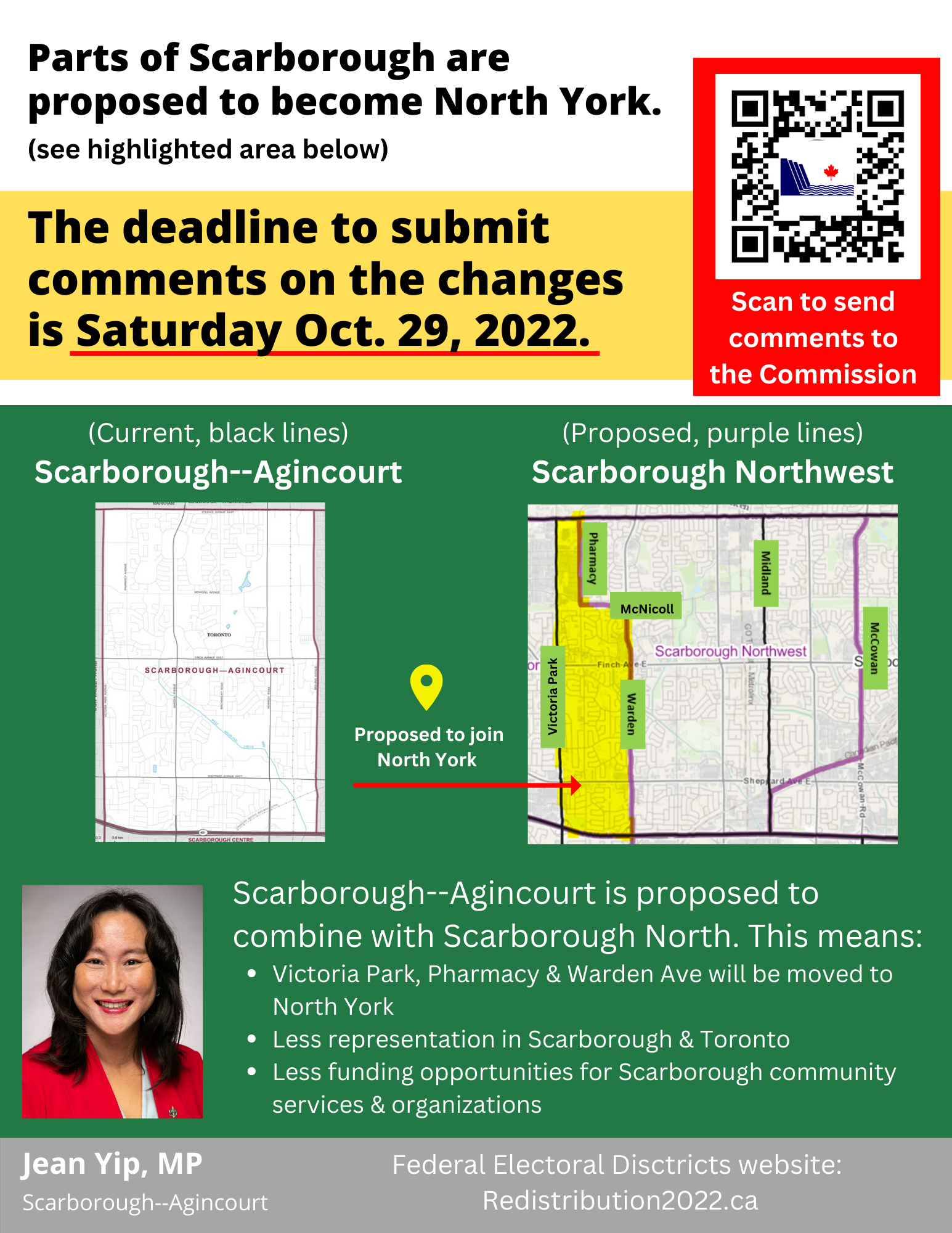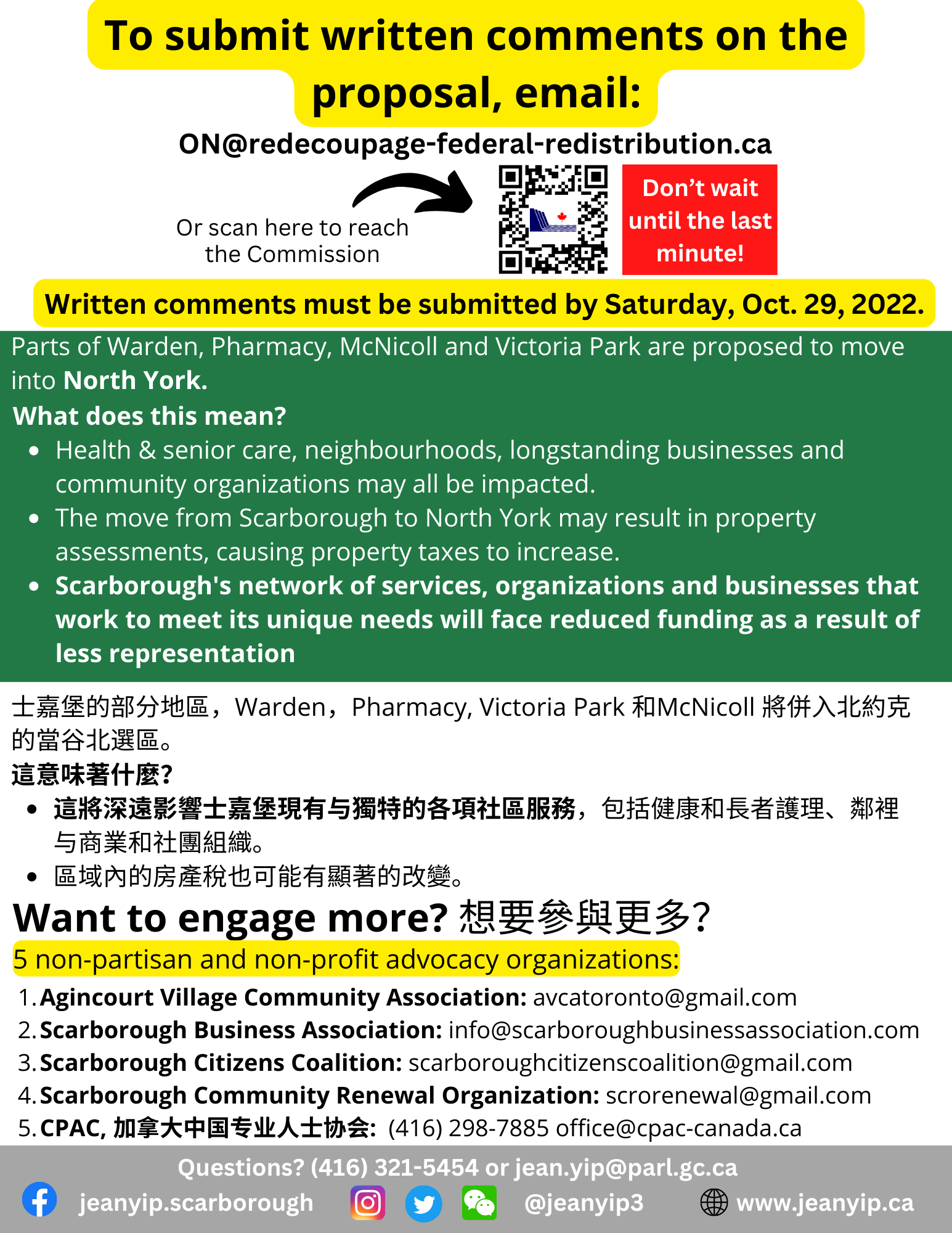 Send written comments to the Commission by October 29, 2022. 
Send an email to the Commission using the following email [email protected] or by clicking here.

Send a letter via regular mail to:
Ms. Paula Puddy
Commission Secretary
Federal Electoral Boundaries Commission for Ontario
PO Box 37018 Southdale
London, Ontario N6E 3T3
For further engagement, participation and action, send an email to a non-partisan community organization.
Scarborough Citizens Coalition, [email protected]
Agincourt Village Community Association, [email protected]
Scarborough Community Renewal Organization, [email protected]
Scarborough Business Association, [email protected]
CPAC, (416) 298-7885, [email protected]