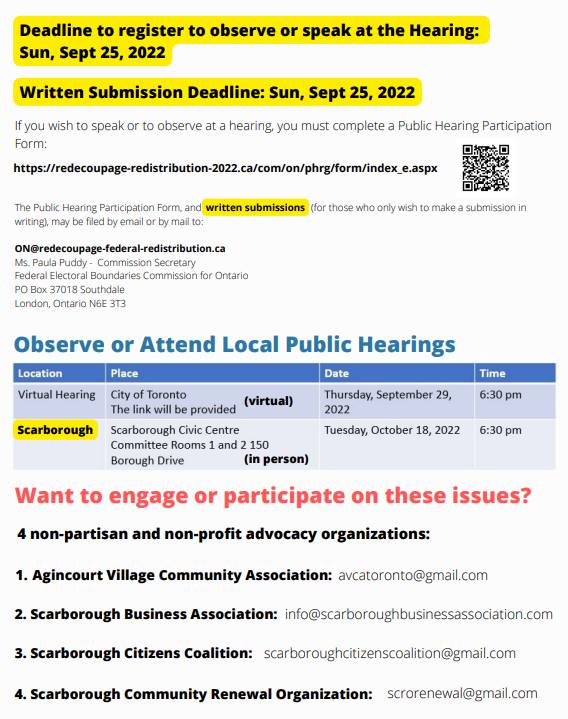 Attend a public hearing as a participant or observer.
You must sign up to attend. We recommend you do so as soon as possible, even though the deadline is Sunday, September 25, 2022. Click here to fill out a Public Hearing Participation Form.
 
Virtually:
City of Toronto virtual hearing, Thursday, September 29, 2022, 6:30pm. Link will be provided. 
In person:
Scarborough Civic Centre, 150 Borough Drive (Committee Rooms 1 and 2), Tuesday, October 18, 2022, 6:30pm.
 
Send written comments to the Commission.
Send an email to the Commission using the following email [email protected] or by clicking here.

Send a letter via regular mail to:
Ms. Paula Puddy
Commission Secretary
Federal Electoral Boundaries Commission for Ontario
PO Box 37018 Southdale
London, Ontario N6E 3T3
     3. For further engagement, participation and action, send an email to a non-partisan community organization.
Scarborough Citizens Coalition, [email protected]
Agincourt Village Community Association, [email protected]
Scarborough Community Renewal Organization, [email protected]